Have you ever thought about using Essential Oils in the Kitchen, but not sure how to get started? Firstly please note I am only referring to doTERA oils when I talk about using them in food. Many oils are not safe to ingest!
I love using oils to add flavour my food and drinks and have noticed that using oils tends to give a deeper, richer flavour to my dishes. Choc Mousse, Bliss Balls, Risotto, Dips, Smoothies, Marinades, Roast Veggies are just some of the ways I have used them at home.
Depending on what part of the plant the Essential Oil is extracted from and where the plant is sourced from, the Essential Oil can sometimes create a different flavour.
One drop is much more powerful than the dry herbs you are used to, so it is important to use and create carriers. Using Essential Oils in a carrier will allow for even distribution of the Oils into your recipe.
Some options are:
LIQUID CARRIERS
• Organic olive oil
• Nut oils
• Water
• Vinegars
• Coconut aminos
• Cooking wine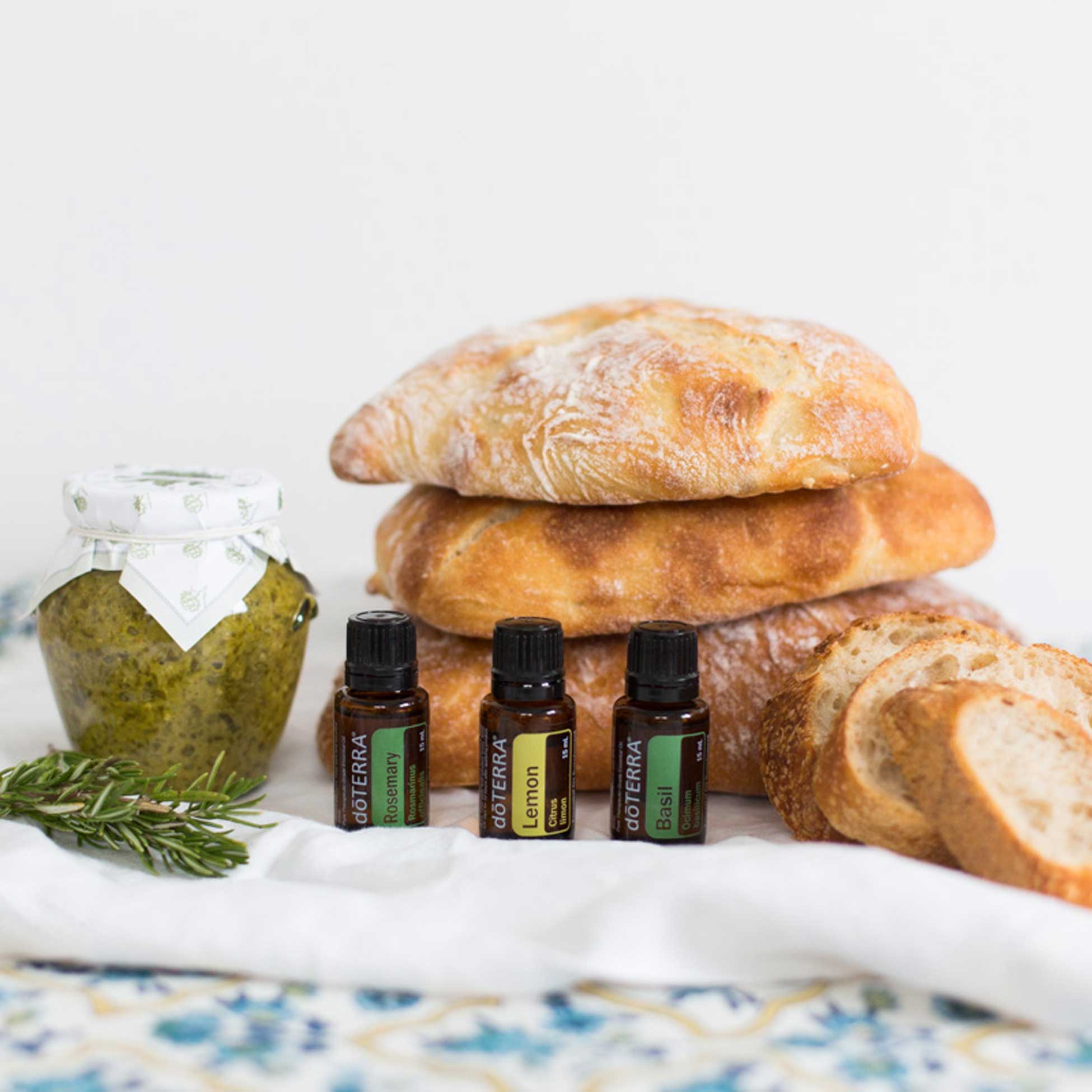 SOLID CARRIERS
• Salts
• Sugars
• Raw honey
• Maple syrup
Use glass or stainless steel mixing bowls. Try to avoid plastic cookware, as the oils can damage certain types of plastic.
We currently have 25 oils that are perfect for cooking. You are going to love having every single one in your kitchen! 
Oils that you can use in the doTERRA range for your cooking are: Basil, Bergamot, Black Pepper, Cardamom, Cassia, Cilantro, Cinnamon Bark, Clove, Coriander, Cumin, Dill, Fennel, Ginger, Grapefruit, Lavender, Lemon, Lemongrass, Lime, Marjoram,  Oregano, Peppermint, Rosemary, Tangerine, Thyme and Wild Orange.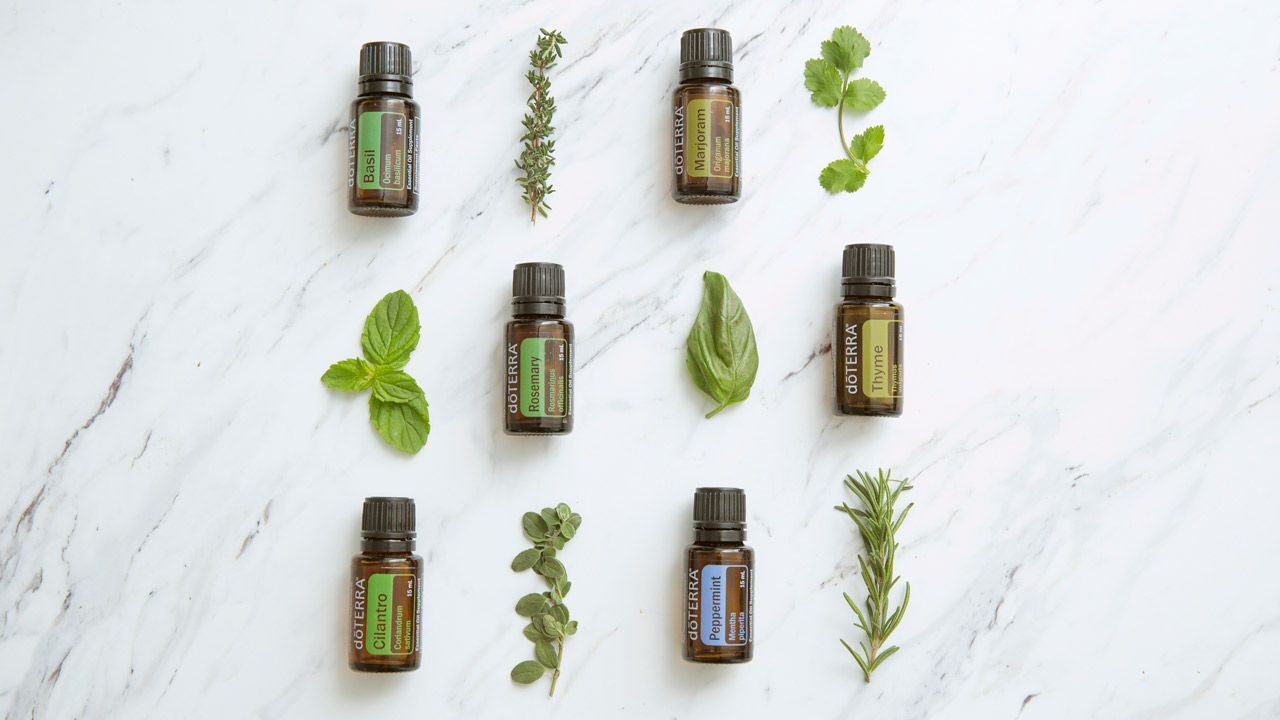 Dried Herb / Essential Oil Measurement Guideline
When a recipe calls for less than a teaspoon of an herb or spice, dip a toothpick in the center of the orifice reducer and then swirl the toothpick in your dish or drink.
Always use the "Toothpick Method" for cinnamon bark oil, clove oil, ginger oil and oregano oil because dōTERRA oils are much stronger that their equivalent spices.
Citrus Zest or Juice Measurement Guidelines
When using a dōTERRA essential oil in place of the zest of "one" lemon, orange or tangerine – you can use 8 to 14 drops of its equivalent essential oil. Example: Zest of "one" lemon, orange or tangerine = 8 to 14 drops of its essential oil.
Spices / Essential Oil Measurement Guidelines
A good rule of thumb is to substitute 1 drop of oil for 1–2 Tbsp. of dried spice or herb and 1 drop of oil for 1–2 tsp. of fresh spice. If you think the oil is strong or the recipe calls for less than the above amounts, use the toothpick method instead.
Add the essential oil right before serving your dish. The heat may alter or evaporate essential oils. With a few oils that are too strong – such as basil, oregano and rosemary – simmering will end with a subtle flavour.
If you want to try some yummy recipes, check out some of my favourites here.